About Us
Looking to start a career as a forklift operator? Well, you are at the right place. Here at Forklift Training Mississauga we are a diverse team of competent professionals who have mastered the use of the latest models of industrial equipment and undergone extensive safety training. We understand the unique learning needs of all the aspirants and strive to make the career transition smooth and meaningful for everyone. 
 Our training center is fully equipped with all kinds of forklift equipment and designed to provide practical training in a warehouse setting. In addition to practical training, the programs also include theoretical lessons the duration of which varies from course to course.
We offer several different types of programs. From basic level training, carefully crafted for a beginner with no experience to a program specifically designed for trained personnel who are looking to renew their certification. What's more, every course is aligned with the guidelines of the Occupational Safety and Health Administration (OSHA).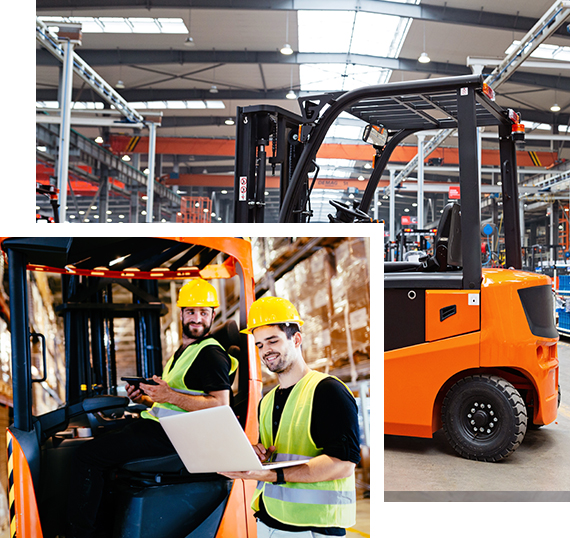 Why choose us?
The process of getting your forklift operating certificate is not complex when you have the guidance of trained and experienced instructors. We are dedicated to quality and up-to-date curriculum and industry-specific training beyond mere compliance. Your confidence as an operator is our ultimate goal.
Also, we have saved the best for the last. Forklift safety training Mississauga has partnered with hundreds of companies and agencies. Thus simplifying the daunting process of job hunting by offering a 100% job guarantee.
Since you are already on our page you can tick off the biggest first step when it comes to starting your career journey, i.e. finding the best forklift training centre. Now all you are left to do is pick the right program, start learning, get evaluated and become a certified forklift operator.
Our programs can be delivered Monday to Saturday, as early as 7:00 a.m., either at our premises or at your location. We appreciate your business! That's why we deliver customized training solutions at a very affordable price.
Forklift Operator Training Mississauga
Need a recognized and highly-accepted Forklift Operator Certificate Today? Sign up and get your Forklift Operator Certificate with our simple, quick, and efficient OSHA-compliant Forklift Operator Certification Training.
Call if you need any assistance regarding our forklift training programs and related services.