Narrow Aisle/ Reach lift
Our courses are designed to reinforce your productivity in a quick and streamlined way.
Narrow Aisle or Raymond Reach Forklift Truck is a type of loading truck that manages storage space in various industries and warehouses. Its motive is to organize supplies and stack finished goods on pallets. Forklift Training Mississauga proudly offers Narrow Aisle/Reach Lift Training which enables you to safely drive narrow aisle equipment and take precautionary measures for its proper maintenance.
In this course, you will learn about pre-operation machine inspection, safety standards, safe operations, and machine maintenance.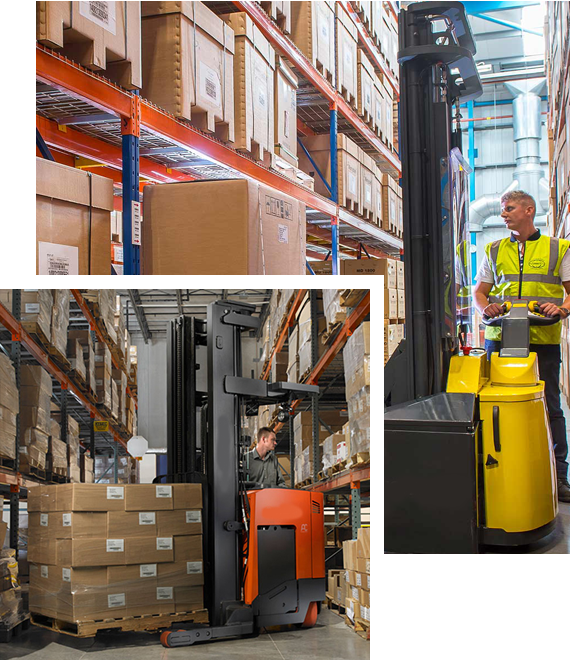 What will you learn?
Pre-operation machine inspection

Safety rules & legislations 

Safe operations 

Operational Maintenance

 such as re-fueling and battery recharging

Proper load handlings such as

selection of loads, load pickup and placement, load stability and integrity, loading and off-loading of trailers

Pedestrian awareness

 

Dock area safety

Hazard avoidance such as

identifying potential hazards, environmental conditions affecting lift truck performance

 A separate training on handling propane can be included in this course upon request
Looking for a specific forklift training?
Check out our available forklift training courses and call us if you need any assistance regarding these courses.
Forklift Operator Training Mississauga
Need a recognized and highly-accepted Forklift Operator Certificate Today? Sign up and get your Forklift Operator Certificate with our simple, quick, and efficient OSHA-compliant Forklift Operator Certification Training.
Call if you need any assistance regarding our forklift training programs and related services.