Aerial Boom Lift
Training Mississauga
Boom Lift Trucks are required at job sites that demand aerial access. And the boom lift operator has to be an expert to be able to handle this critical truck efficiently. Forklift Safety Training Mississauga will help you gain those skills along with various hazard prevention techniques. Our course includes theoretical as well as practical training sessions and is designed for all levels of learning operators. Let us help you incorporate maneuvering abilities and aerial access capabilities through our Aerial Boom Lift Training Course. Call Now to know the course duration, price, and other details.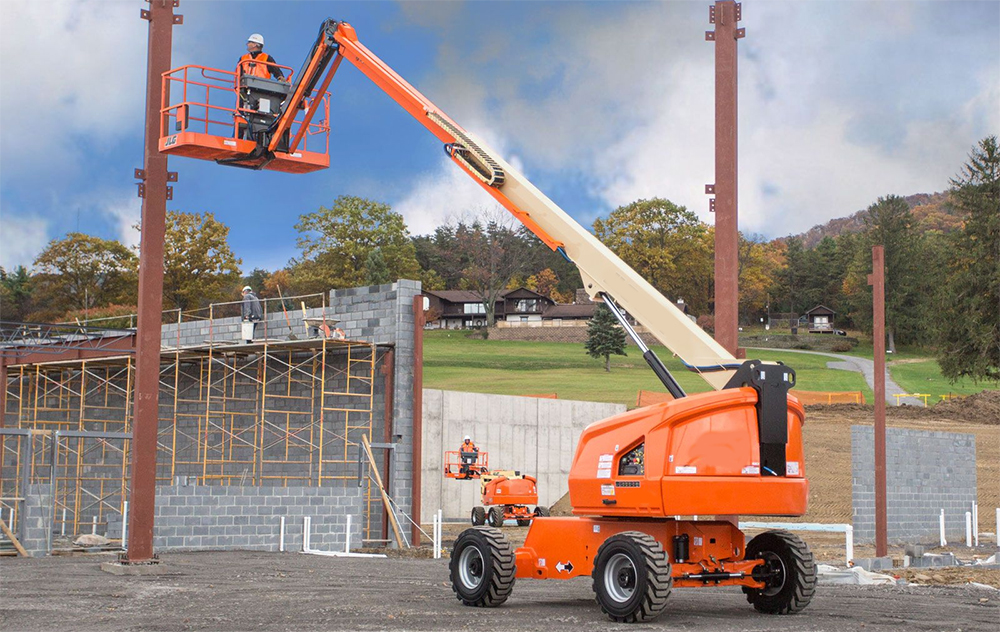 What does this course entertain?
Aerial Boom Lift Training Topics

Course Introduction & Related Government Legislation

Responsibilities as an Operator

Potential Hazards Prevention Techniques

Multimedia Presentations

Manual & Powered Boom Lifts

Steering Controls & Overall Machine Stability

Safety Operation Procedures such as circle check, startup, shutdown, forward/reverse on level ground, parking, etc.

Machines Inspection & Operational Maintenance

Emergency Controls & Hazard Analysis

Load Handling & Managing
Looking for a specific forklift training?
Check out our available forklift training courses and call us if you need any assistance regarding these courses.
Forklift Operator Training Mississauga
Need a recognized and highly-accepted Forklift Operator Certificate Today? Sign up and get your Forklift Operator Certificate with our simple, quick, and efficient OSHA-compliant Forklift Operator Certification Training.
Call if you need any assistance regarding our forklift training programs and related services.