Order Picker Training Mississauga
Order pickers are sometimes referred to as "Cherry pickers". Order pickers are used to make the picking process easier, faster, and streamlined. There comes 3 different levels of order pickers: low, medium and high. It is crucial to undergo Order picker Forklift Training from experienced and well-trained instructors before thinking of operating order picker trucks. Training includes picking and moving orders within large warehouses, food production facilities, and other similar industries. Let Forklift Training Mississauga help you learn best practices to deliver industry material with the mast and forks.
Our course is blended for both individuals and organizations. Course duration varies from a few hours to a few days depending upon the participants' interest and capabilities. Upon successful completion of the Order Picker course, you will be issued an Operator Training Certificate which enables you to grab your forklift operator license. We also assist you with recertification and course availability information. Call now to avail of the best hands-on practice on various forklift machines.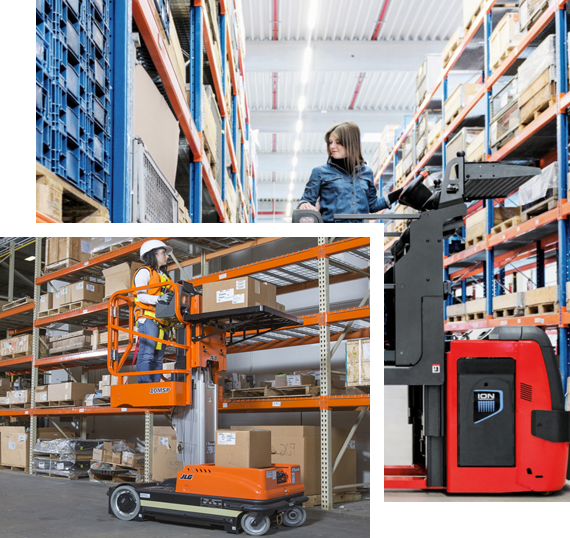 What will you learn in this Course?
You will be able to:
Facilitate the process of sending out inventory in storage to customers or storefronts and efficiently place items from their place on the shelves to a truck or shipping container

Machine maintenance & perform repairs

Ability to use a radio frequency or barcode scanner

In-depth knowledge of industry safety regulations

Ability to work in a fast-paced environment for long hours

Great team spirit

Great physical strength and fitness

Excellent attention to detail

Great self-independence and motivation

Excellent oral and written communication skills

Goods Inspection before shipment
Looking for a specific forklift training?
Check out our available forklift training courses and call us if you need any assistance regarding these courses.
Forklift Operator Training Mississauga
Need a recognized and highly-accepted Forklift Operator Certificate Today? Sign up and get your Forklift Operator Certificate with our simple, quick, and efficient OSHA-compliant Forklift Operator Certification Training.
Call if you need any assistance regarding our forklift training programs and related services.